Your Sound, On Your Terms
Brixx Explorer Speaker is a premium built utility. You can take it anywhere and it has been designed in such a way that you will get a very soothing audio experience.

Acts as a Bluetooth Speaker, has a USB Port, an Aux port and you can also insert your SD card.

Portable and can be carried anywhere.

800 mAh Long-Lasting Battery.

Battery Lasts for 12 hours on a single charge.
This purposefully designed speaker creates a rich, nuanced sound that defies its size. BRIXX combines our custom audio technology and advanced software to deliver precision sound that fills the room.
Music resides within you, Music can change the way you think. This is why BRIXX is created in order to make you feel that music deep beneath you.
Listen to the melodious rhythm when you work, when you study and even when you are hustling in the kitchen.
"Excellent audio. Crystal and clear and volume.."
Venkant Rao
24 JUN 2020, 17:34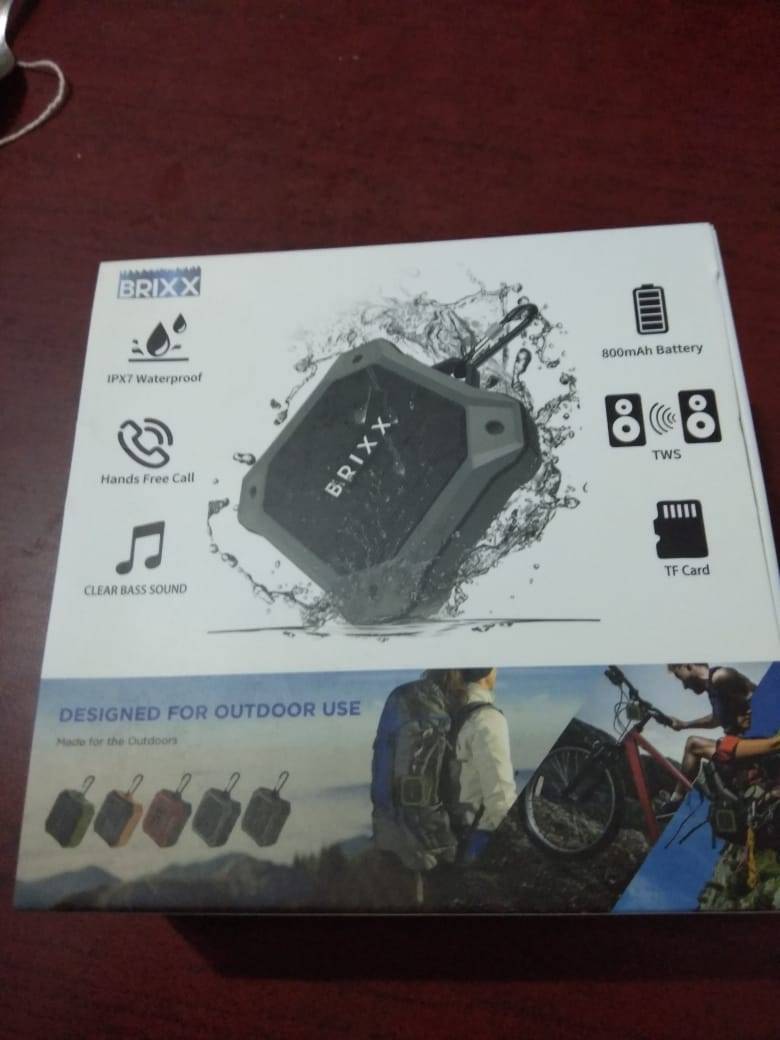 "Awesome experience with this speaker. Got it for just Rs 5499 and I can say its worth it. Portable and audio quality is awesome."
Abhay Deshmukh
23 JUN 2020, 14:42
"Honestly, I have tried a lot of bluetooth speakers. But I can say that this one is even better than JBL. Very crisp audio!"
Patel Pravin
19 JUN 2020, 11:23